Simeox International Session at the CF Polish Society Conference – Oct 6, 2020
PhysioAssist participates in the 19th edition of the Polish Cystic Fibrosis Society conference, which this year takes place virtually from October 6 to 9.
As part of this conference, we invite you to attend the online session about Simeox on Tuesday, October 6th at 1 pm on the theme "Clinical experience with Simeox: from hospitalization to home".
This 1-hour session (see agenda below) includes 3 presentations of 15 minutes each by recognized international speakers with extensive experience in the management of cystic fibrosis patients, followed by a 15-minute discussion.
To participate, simply register by sending your name and email address at contact@physio-assist.com. Session access codes will be provided by email.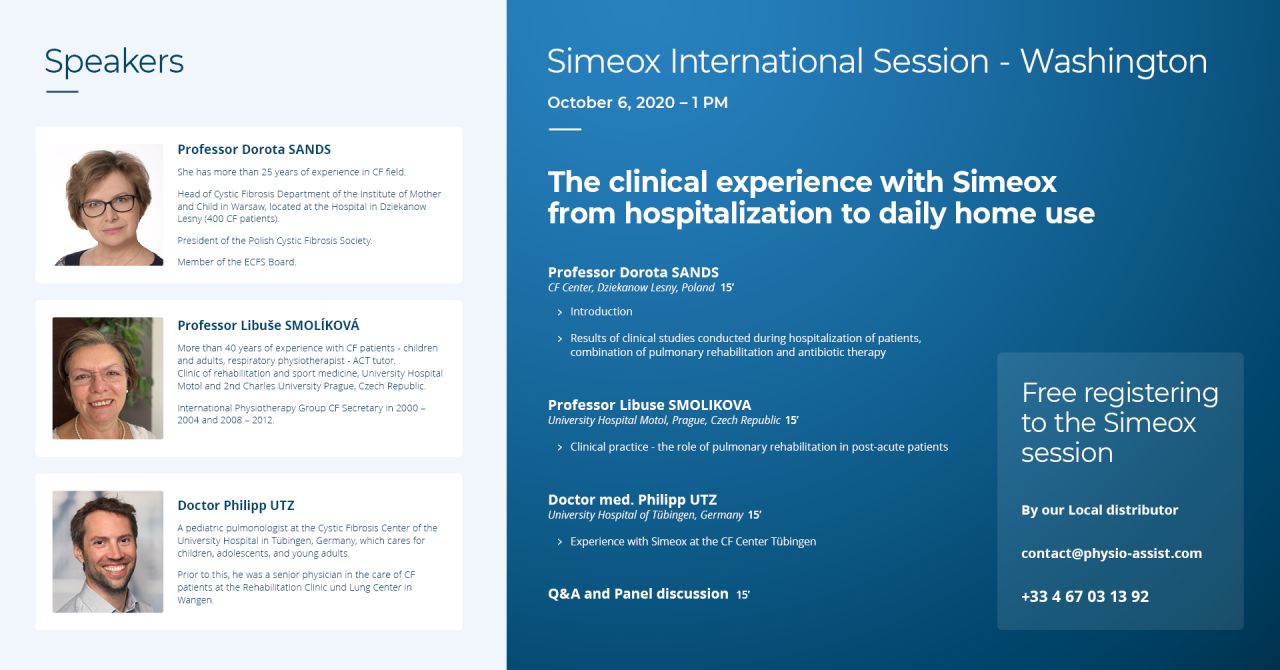 More details about the content of this session here.